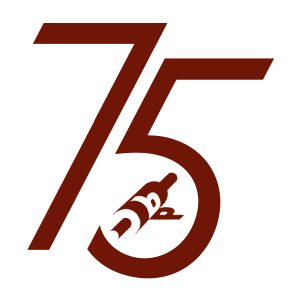 THE BOSTON PRINTMAKERS 2023 NORTH AMERICAN PRINT BIENNIAL
October 10 – December 9, 2023
Biennial Venue:
808 Gallery at Boston University
808 Commonwealth Avenue, Boston MA
Please read the full 2023 Prospectus for rules, expanded calendar and requirements (downloadable)
APPLY TODAY through May 12, 2023
Application available HERE 
About the Boston Printmakers 2023 North American Print Biennial
Presenting the best in contemporary and traditional printmaking, the North American Print Biennial has long been recognized as one of the most prestigious events in printmaking. Founded in 1947 with the first exhibition held in1948, the Boston Printmakers has been making exhibitions for 75 years to promote excellence and innovation within the field of printmaking. This highly anticipated juried exhibition of artists living and working in North America showcases artwork ranging from traditional print processes and digital media to work in more expansive, interdisciplinary approaches.
Juror
Elizabeth M. Rudy is the Carl A. Weyerhaeuser Curator of Prints at the Harvard Art Museums, where she stewards the collection of roughly 60,000 prints made in Europe and the Americas from the 15th century to the contemporary era. She holds a Ph.D. from Harvard University, and her research focuses on prints of the 18th and 19th centuries, with particular interests in etching, book illustration, and works by the artist Pierre-Paul Prud'hon. She has published widely on prints, Her recent exhibitions at Harvard include States of Play: Prints from Rembrandt to Delsarte (September, 2021 – January, 2022) and Prints from the Brandywine Workshop and Archives (March – July, 2022). Her forthcoming exhibition, co-curated with Professor Kristel Smentek of MIT, Dare to Know: Prints and Drawings in the Age of Enlightenment (September 16, 2022 – January 15, 2023), will be accompanied by a major scholarly publication.
Calendar 2023 (NOTE: CHANGES TO THIS CALENDAR WILL BE ANNOUNCED IN ACCEPTANCE LETTERS)
September 15 – May 12 Call for Entry submission period
June 7, 2023 Notifications emailed
Exhibition dates: October 10 – December 9, 2023
Saturday, October 14, 2023 Public Reception and Juror's Talk
Prizes
Over $12,000 is available in juror-designated purchase prizes and materials awards. The Boston Printmakers' purchase prizes are placed into permanent collections at the Museum of Fine Arts, Boston; the Art Complex Museum, Duxbury, MA; and the Boston Printmakers Collection at the Boston Public Library. Additionally, this show generates a large number of sales through patron and public purchases.
2023 North American Print Biennial Prizes
Purchase Prizes:
The Boston Printmakers Prize
Collection: The Boston Public Library, Boston, MA
The Ture Bengtz Memorial Prize
Collection: The Art Complex Museum, Duxbury, MA
The Otis Philbrick Memorial Prize
Collection: The Museum of Fine Arts, Boston
Further Information
email: biennial@bostonprintmakers.org